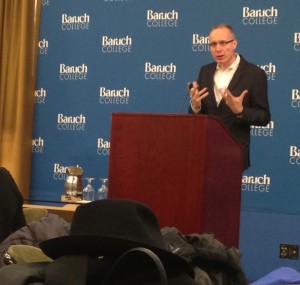 It's not every day that students get to interact with media professionals with credentials like Robert Thomson, the managing editor of the Wall Street Journal.  On Friday November 9th, though – that's exactly what seven Media students had the opportunity to do.
"It was a lot of fun… I learned a lot," says Freshman Shania Levy.  She joined fellow 9th-graders Nyashia Watts, Rosannie Calderon, and Jasmine Payne, along with sophomore Vladimir Bello and junior Amber Dropp at the 9th Annual Baruch College High School Journalism Conference.  Thomson was the keynote speaker, and students took intimate small-group workshops with reporters, producers, and photographers from a wide range of media outlets including the New York Times, New York Daily News and even People Magazine.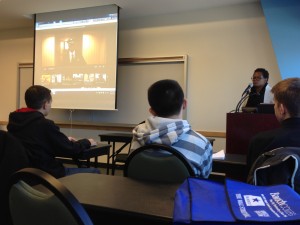 Although the conference topics were geared primarily towards schools with a print newspaper publication, the participants were able to apply much of what they learned to the after-school video newscast production, "Truman Magazine."
The conference concluded with the presentation of "The Newsies," a journalism awards program co-sponsored by the NY Daily News.  Because this was Truman's first year at the conference, the school did not compete in the contest.
"Believe me, we're leaving these awards motivated.  I want to 'own' the multimedia storytelling category next year," says media instructor, Mr. Roush.  "We'll be back next year for sure!"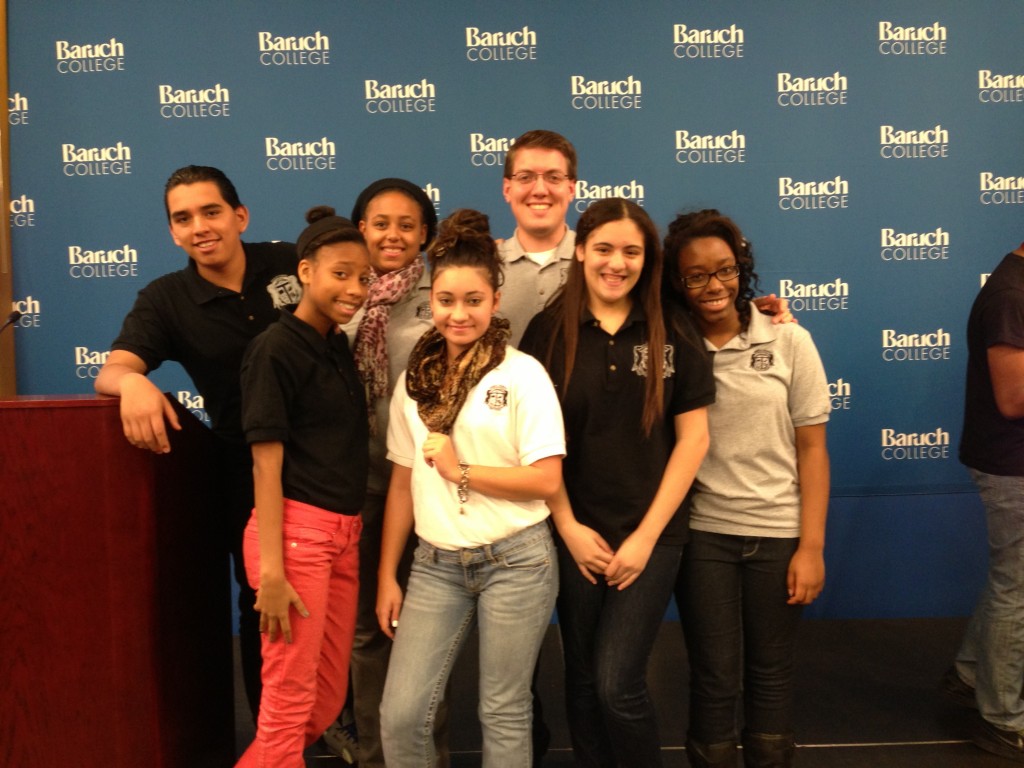 For more information: