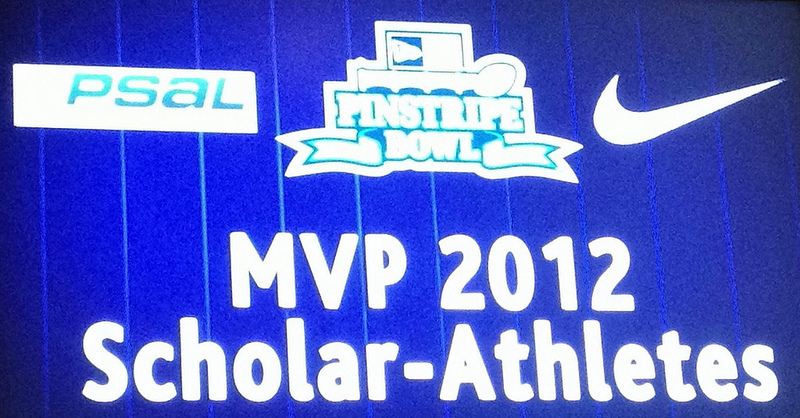 The Truman Mustang Family congratulates Senior Mustang Soccer player Johvanne Narcisse on being named a PSAL Scholar-Athlete.  Narcisse was honored with the award in December at a special event inside the Yankee Stadium Legends Club.  In order to be eligible for this award, recipients must have at least two years of varsity playing experience on a PSAL team, they must exhibit outstanding community service and character, they must be recommended by a teacher and maintain an overall grade average of 80% or higher.  This is no easy task, and Johvanne has risen to the challenge.  Congratulations again!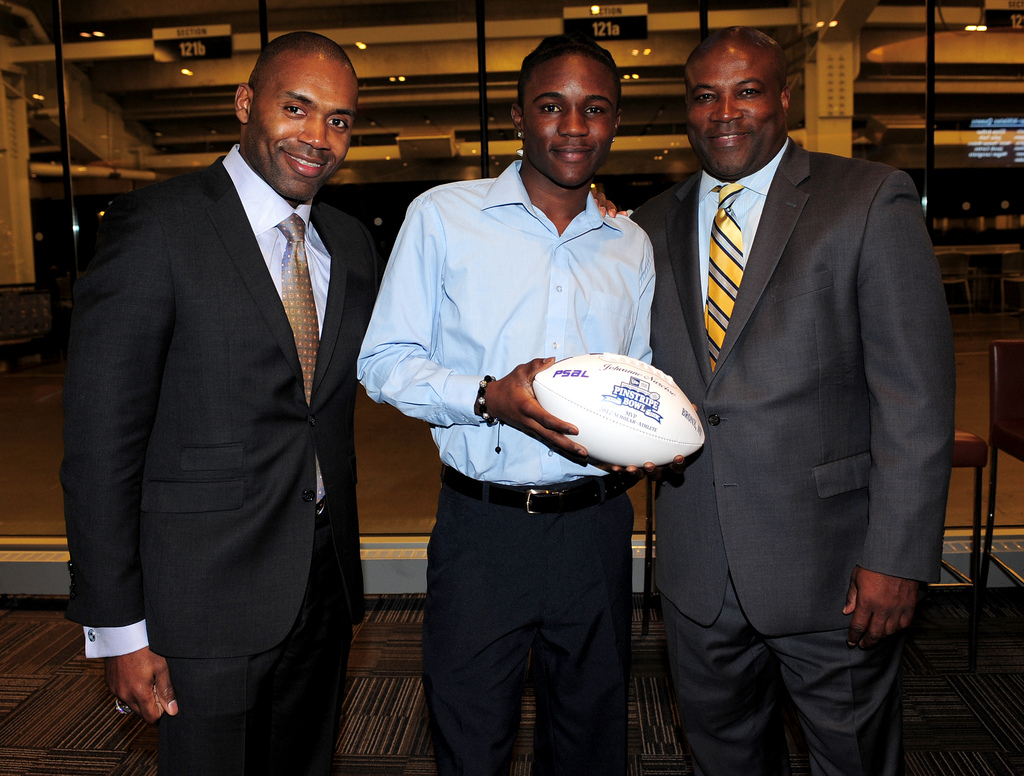 FROM THE PSAL PRESS RELEASE:
The New York Yankees are synonymous with success, so it's fitting that the 27-time World Series champions honored some of the top student-athletes in the Public Schools Athletic League at the MVP Scholar Athlete Awards on Tuesday, December 18.
The Yankees hosted a dinner for 55 special student-athletes (11 from each borough) in recognition of their success inside and outside the classroom. For instance, Kristine Ciurcina of Susan Wagner was recognized in part for her achievements in girls volleyball. She helped lead the Falcons to their first-ever Class-A title in November. Likewise, Tottenville's two-sport star Cheryl Lopez was honored for her academic success, plus her accomplishments in softball and basketball. She pitched the Pirates to the softball championship last spring. On the boys side, Alfred E. Smith's Kevin Gonzalez was key member of the school's football team, which reached the Cup semifinals. Honorees received a personalized commemorative football and four tickets to the Pinstripe Bowl at Yankee Stadium on December 29.
The Bronx Bombers have a history of supporting the PSAL. In the last couple of years alone, the Yankees installed a new all-grass football field at Harry S. Truman High School and center fielder Curtis Granderson donated 300 Louisville Slugger bats to the league's softball and baseball teams. In addition, Yankee Stadium h