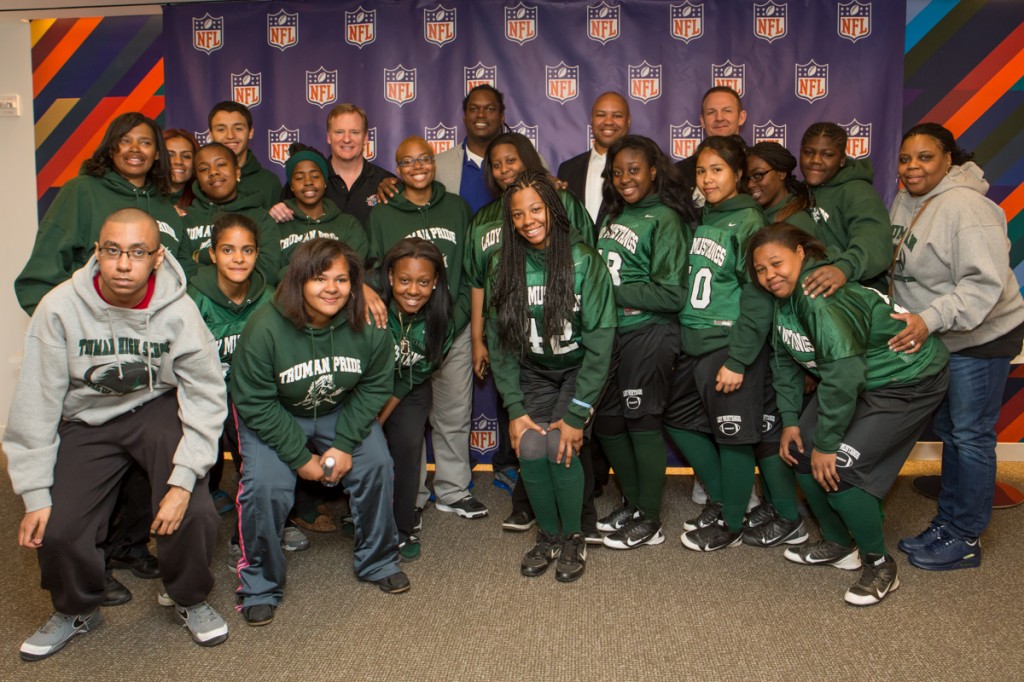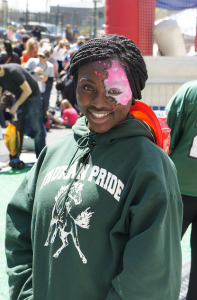 BRONX, NY – Girls on the Truman Flag Football Team recently were invited by the Public Schools Athletic League (PSAL) to participate in a pair of "Draft Day" activities alongside athletes from various other New York City public high schools.
The ladies attended a Fan Forum, where the sat face to face with NFL Commissioner Roger Goodell.  Later on, they headed to the campus of Borough of Manhattan Community College, where they took part in a variety of outdoor games and activities.  It was all part of the Tribeca/ESPN Sports Day and Film Fesitival.
To see more photos from the event, Click one of the links below.  (Photos courtesy of the PSAL).
NFL Fan Forum with Commissioner Roger Goodell