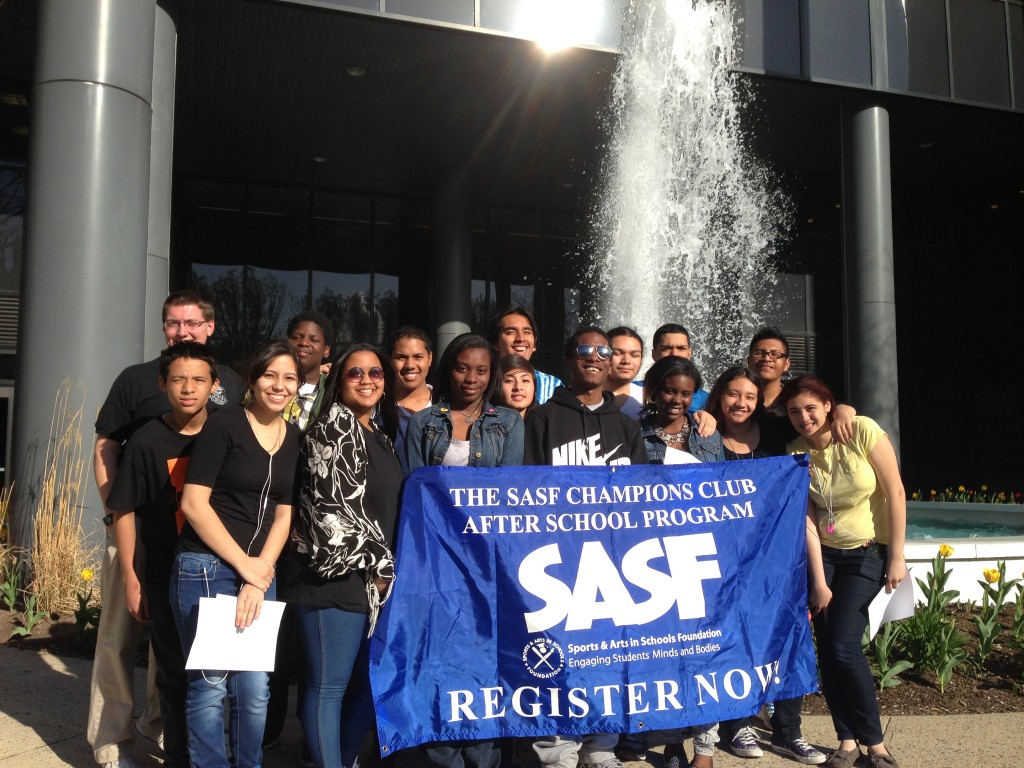 ¡Las Noticias en Español!  In April, 17 students in the Sports and Arts After-School Media Club visited the studios of Univision 41 in Teaneck, NJ.  There, they toured studio facilities, learned about various careers in television media – and even got to meet a few of their favorite Spanish-language Anchors including Rafael Pineda and Adriana Vargas.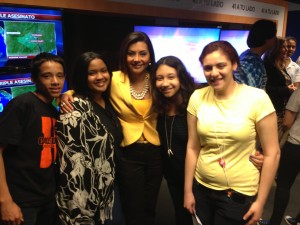 Students learned about careers that span beyond just the on-camera roles that most think of in television.  Jobs from television advertising sales, to traffic scheduling and even promotions and public relations – are all available in the industry.  Students met representatives in all of those fields and more.
Finally, in an unexpected and exciting turn of events, the students got to stand in-studio live while Rafael Pineda recorded a videotaped tease of the upcoming stories for the evening newscast.  Rafael invited Media student Stephanie Romero to try her hand on the teleprompter – and she did a great job!  Stephanie says she would like to pursue an on-camera career in the future.