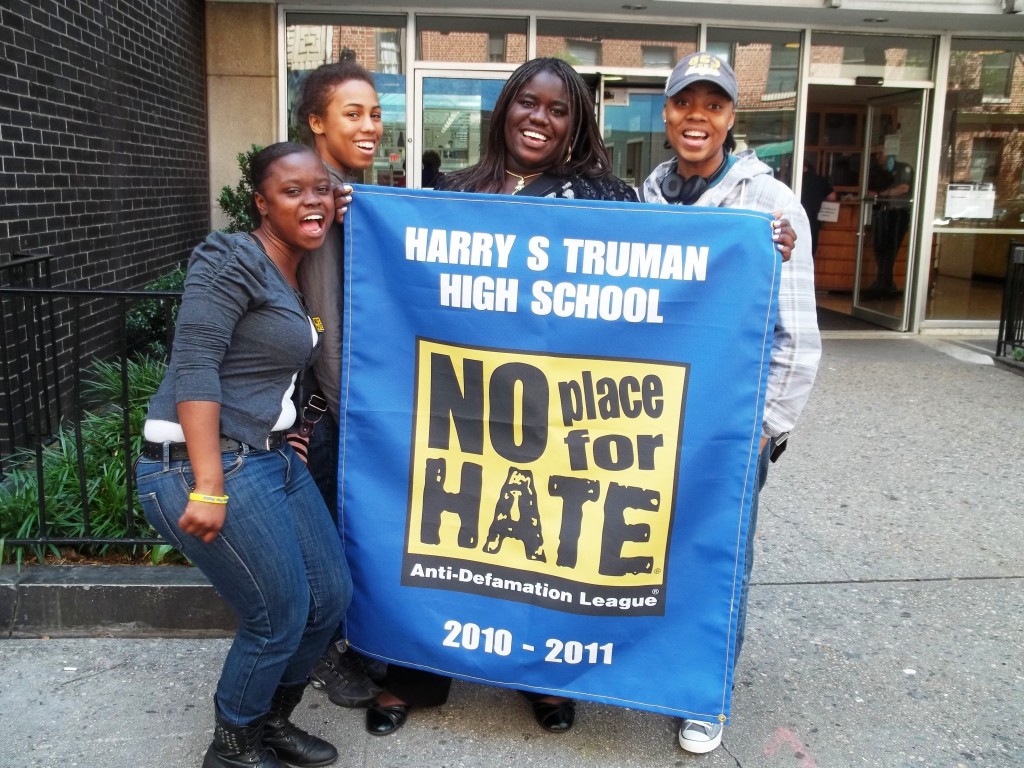 BRONX – The Anti-Defamation League has recognized Truman High School as a Gold Star School in their No Place For Hate campaign. The school is slated to be recognized in a special ceremony on Tuesday June 4th at the New School's Tishman Auditorium. A special customized banner will be presented to the school honoring the achievement.
According to the ADL's website, the "No Place For Hate initiative is designed to enhance a culture of respect and to create a safe, bully-free learning environment for students at all grade levels. The comprehensive framework gives schools the opportunity to work on the core requirements of the New York State Dignity Act – to combat prejudice, harassment and discrimination, and to create a school-wide code of conduct."
The No Place for Hate Campaign is spearheaded at Truman by Erika Miller and staff members in our Guidance Department.
Press Inquiries: Dave Roush, droush at schools.nyc.gov