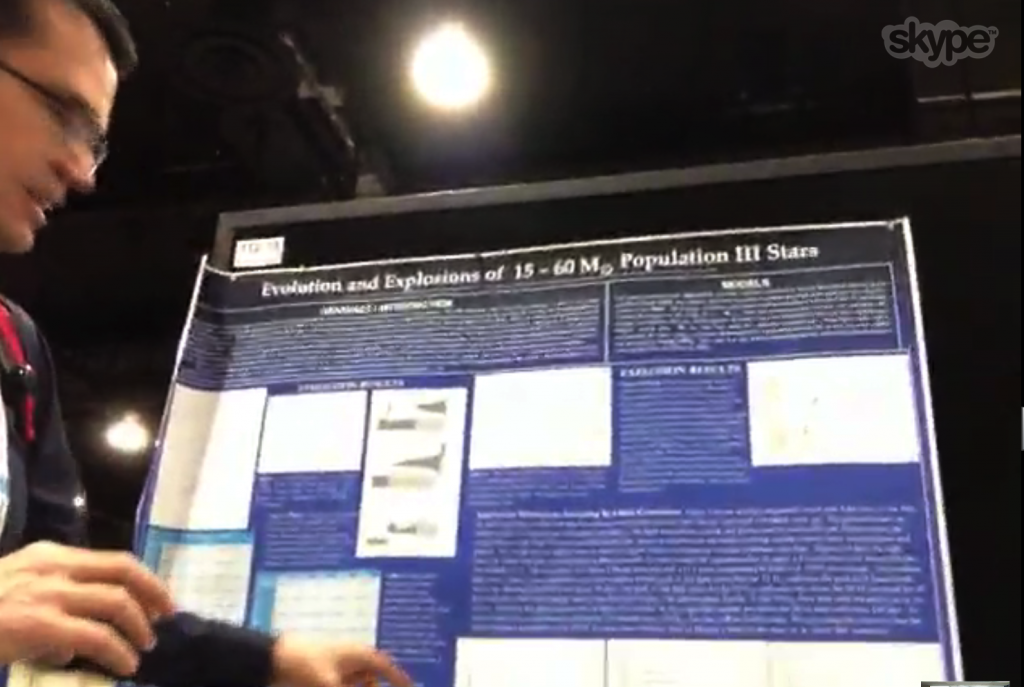 BRONX, NY – Students in Mrs. Kathleen Robbins' Period 1 Astronomy Class took a trip to Washington, DC on Monday – via Skype.  She is in the nation's capital attending the American Astronomical Society's 223rd Meeting.
Using an iPad, Mrs. Robbins connected with her students via Skype to take them on a tour of the convention arena, while allowing researchers to brief the students on the work they're doing in several different areas of cutting-edge astronomy.
This is not the first time that Mrs. Robbins has utilized technology to bring the world into her classroom.  In the past, her students have conducted Skype interviews with various Astronomy experts from around the world.
Truman High School is home to a fully-functional newly-renovated planetarium.  It is the only planetarium in the Bronx and one of only five in all of New York City.