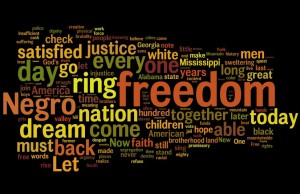 R.A.P.P. & the Men of Strength Club proudly share with you the "Living His Dream" campaign. As you may know, Dr. Martin Luther King Jr was one of the leaders of the Civil Rights Movement, best known for being an iconic figure in the advancement of civil rights in the United States and around the world, using nonviolent methods, following the teachings of Mahatma Gandhi. Dr. King was not alone. His wife and partner, Coretta Scott King was there. Bayard Rustin was there. Amelia Boynton was there. James Orange. Diane NAsh. Annie Lee Cooper. John Lewis, and many more. Dr. King has become a symbol for a movement, and used his platform to promote it.
Dr. King once said, "Life's most persistent and urgent question is: 'What are you doing for others?' He devoted his life to advancing equality, social justice, and opportunity for all, and challenged us to play a role in transforming our communities.
Born on January 15, 1929, assassinated on April 4, 1968. While he is no longer with us in body, he has passed the baton onto us to continue to work towards the realization of his dream.
I hope we can work together to empower individuals, bridge barriers, and advance social justice!
Peer leaders will be handing out "Action Tip Cards" throughout the week. See some samples below.