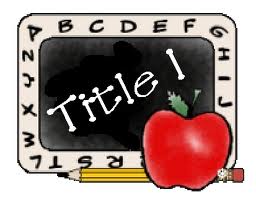 DUE TO INCLEMENT WEATHER, THIS MEETING HAS BEEN CANCELED.  STAY TUNED FOR UPDATED INFORMATION ON WHEN IT MAY BE RESCHEDULED. (D.ROUSH 11:05AM, 2/2/14)
All Truman parents and guardians,
You are cordially invited to a SPECIAL EMERGENCY MEMBERSHIP MEETING to be held at Truman on Monday, February 2nd at 6:30 p.m. Thanks to your cooperation in submitting the lunch forms in 2013, our school was granted Title I funds as a SCHOOL WIDE PROGRAM for this year. Truman is required to hold a Title I meeting and to elect a Title I Parent Advisory Council. This is your opportunity to find out about and possibly take part in how Title I funds should be spent at your child's school. At this meeting will be Marie Plaisir, Title I PAC chairperson for District 11. She will be there to explain to us what the program is all about, and will conduct the election for Title I Chairperson, secretary, and treasurer. For more information about these positions and the Title I program, please check the PTA link on www.BxTrumanHighSchool.com , or you can go to www.ptalink.org. You may also email us at ptatrumannyc@gmail.com.
Looking forward,
Kim Robinson, co-president
Parents Teachers Association of Harry S. Truman High School