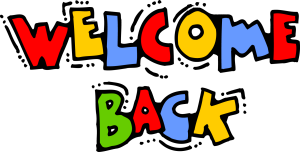 Dear Parents,
On behalf of the staff at Harry S Truman High School, I am happy to welcome you to the 2015-2016 school year. We look forward to a productive partnership with you to ensure our children achieve their highest potential. We recognize that in order to be successful in school, our children need support from both the home and school. We know a strong partnership with you will make a great difference in your child's education. As partners, we share the responsibility for our children's success and want you to know that we will do our very best to carry out our responsibilities. We ask that you guide and support your child's learning by ensuring that he/she:
Attends school daily and arrives on time, ready for the day's learning experience.
Completes all homework assignments given by teachers.
Reads daily to develop a love for reading and to improve literacy skills.
Shares school experiences with you so that you are aware of his/her school life.
Informs you if he/she needs additional support in any area or subject.
Knows that you expect him/her to succeed in school and prepare for a successful college and career experience.
Please friend us on our Facebook page at Facebook.com/TrumanHS so you can keep apprised of all of the great things happening at Truman. You should also visit us frequently at our website http://bxtrumanhighschool.com so you can keep up to date on our programs, major events, and special schedules along with other important information. You will also receive information about our Pupil Path program within the next few weeks. With Pupil Path you will be able to contact your child's teachers, as well as see their assignments, grades and daily attendance. We will also post weekly updates to families to keep you informed.
As always, our door is open to you. Feel free to call, 718-904-5500, email, or stop by to discuss any questions or concerns you may have in regards to your child.
The wonderful Harry S Truman HS staff and I feel privileged to be part of this school family. We thank you for our support and look forward to meeting you.
Sincerely,
Keri Alfano
Principal
================
Estimados padres de familia,
De todo el personal de la Escuela Superior Harry S Truman, estamos muy alegres de darle la bienvenida para el año escolar del 2015-2016. Esperamos tener una asociación productiva con ustedes para asegurar que nuestros niños alcancen su potencial máximo. Reconocemos que para tener éxito en la escuela, nuestros niños necesitan apoyo tanto en la casa como en la escuela. Sabemos que una asociación fuerte con ustedes hará una diferencia grande en la educación de su hijo o hija. Como socios, compartimos la responsabilidad del éxito de nuestros hijos y queremos que sepan que vamos a hacer nuestro mejor esfuerzo para llevar a cabo nuestras responsabilidades. Le pedimos que guíe y apoye el aprendizaje de su hijo o hija para asegurar que él o ella:

1. Venga a la escuela todos los días y llegue a tiempo, listo para la experiencia de aprendizaje.
2. Complete todas las tareas dadas por los profesores.
3. Lea todos los días para desarrollar un amor por la lectura y mejorar las habilidades de alfabetización.
4. Comparta con ustedes sus experiencias escolares para que ustedes estén al día con su vida escolar. 5. Le informa si él o ella necesita apoyo adicional en cualquier área o materia.
6. Sabe que ustedes esperan que él o ella tenga éxito en la escuela para prepararse para la universidad y una carrera exitosa.
Por favor, hágase amigo de nosotros en nuestra página de Facebook en Facebook.com/TrumanHS para que pueda mantenerse al tanto de todas las grandes cosas que suceden en Truman. También nos debe visitar con frecuencia en nuestro sitio web http://bxtrumanhighschool.com para que pueda mantenerse al día sobre nuestros programas, eventos principales y horarios especiales, junto con otra información importante. También recibirá información sobre nuestro programa PupilPath dentro de las próximas semanas. Con PupilPath usted será capaz de comunicarse con los maestros de su hijo, así como ver sus tareas, calificaciones y asistencia diaria. También publicaremos actualizaciones semanales para mantenerlos informados.
Como siempre, nuestras puertas están abiertas para ustedes. No duden de llamar, 718-904-5500, o correo electrónico, o visítenos para discutir cualquier pregunta o preocupación que puedan tener en relación con su hijo o hija.
El personal de Harry S Truman y yo nos sentimos privilegiados de ser parte de esta familia escolar. Les damos gracias por su apoyo y esperamos conocerlos en el futuro cercano.
Atentamente,
Keri Alfano
Principal