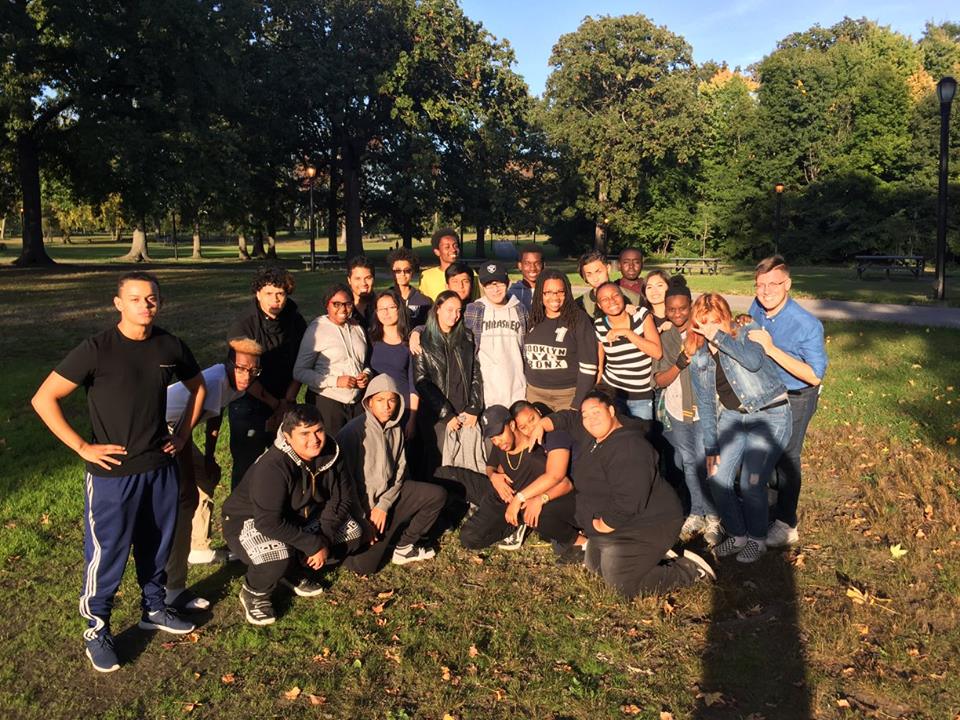 BRONX, NY – Over 30 current members and 4 alumni of the Truman High School Media Program came together for their second mixer picnic, held at Pelham Bay Park on October 12th.
"It's so cool to see how the program has grown and evolved over the years," according to media teacher Dave Roush.  "We even have about 5 or 6 families where I had the older brother or sister, and now the younger sibling is part of the program."
"It was nerve wracking at first because I didn't know anybody there, but now you're more comfortable with everyone," according to sophomore Shanelly Alonzo.  Alonzo's older sister Sully was a four-year member of the program, and graduated in 2015.  "It was pretty fun," she added.
The group played several ice-breaker games and completed team-building exercises.  They also explored the park with a photo scavenger hunt.  If you're interested in learning more about the media program or any other program offered at Truman, visit the next open house on October 29th from 11am-2pm.