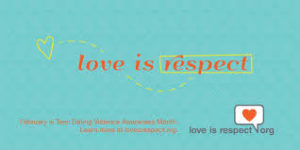 When we look at statistics that show how prevalent dating abuse really is, we must also look at what steps can be taken to prevent this abuse. It is quite common for teenagers to find themselves in relationships they think are healthy, but that tends to be due to lack of awareness of what a healthy relationship should look like.
The Relationship Abuse Prevention Program (RAPP) aims to raise awareness of dating abuse, to educate people on healthy and unhealthy qualities in a relationship, and to promote respect. Through confidential counseling, groups, classroom workshops, or school-wide awareness campaigns, your RAPP Coordinator, Erika Miller, holds safe space for supporting and educating our students about teen dating violence, sexual violence, healthy relationships, communication styles, gender role stereotypes, LGBTQ bias and harassment, bullying, trauma and depression symptoms, etc. We want to help students have healthy relationships in every area of their lives, and having such a supportive school environment is key to that.
That is why we are proud to have participated in the campaign for #TeenDVMonth and wear #Orange4Love for #RespectWeek2017 and why will be participating in the National Respect Announcement this Friday.
Truman was a sea of orange on Tuesday to promote healthy relationship and the idea that Love Is Respect! Please see the pictures below.
And remember, if you'd like to learn more, see your RAPP Coordinator, Erika Miller, in room 425-A, email emiller11@schools.nyc.gov or call (718)904-5422.