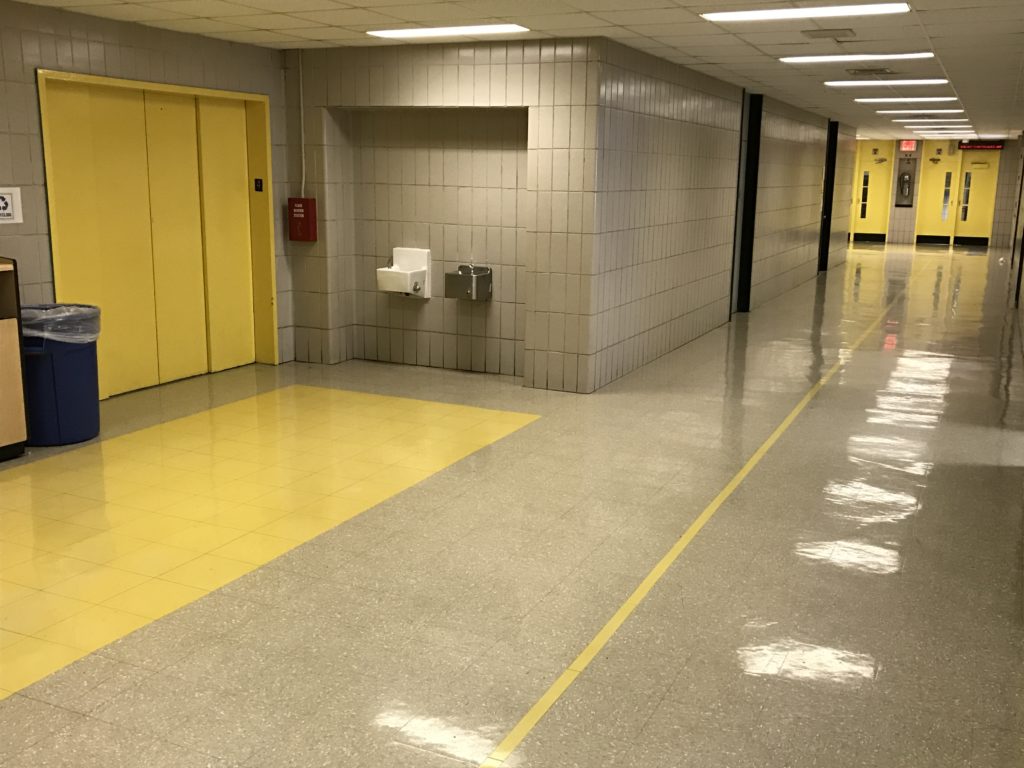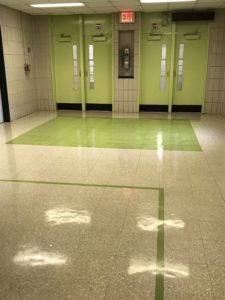 BRONX, NY – Truman students are fashionable!  Their shirts match their belts and their belts match their sneakers.  Now, the upper floors of the building are starting to look as fashionable as our students.
Each floor has a colored stripe running down the center of the hallway.  In February, Truman's custodial and maintenance staff repainted the doors and elevators on each floor to match the hallway stripe, giving each floor it's own unique personality and "feel."
Now, the seventh floor is lime green, sixth floor is black, fifth floor is orange and fourth floor is yellow. This will also help Truman staff when guiding parents and visitors to specific floors during meetings and parent-teacher conferences.