To purchase a digital copy of a Media Communications production, select the production you'd like to purchase from the list below and click the "Buy Now" button.  Once the payment is processed you will be emailed a link that will allow you to download the file to your computer.  YOU SHOULD NOT ATTEMPT TO DOWNLOAD THESE USING A MOBILE DEVICE.  A computer or laptop with sufficient available hard drive space is required.  We recommend the Google Chrome browser.
All files are downloaded in the .ZIP format and may require additional software to open and view.  We are not responsible for any technical problems related to unzipping or opening your files.  Please make sure you are confident in your ability to open these files. Ask a trusted tech-savvy friend for help before purchasing!
ALL SALES ARE FINAL, AND THERE WILL BE NO REFUNDS UNDER ANY CIRCUMSTANCES.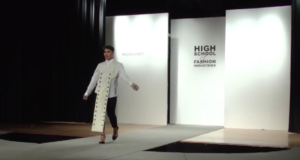 HIGH SCHOOL OF FASHION INDUSTRIES
2017 "Drop The Mic" Fashion show **8:30pm**
$2.00 Per Download (1.5 GB)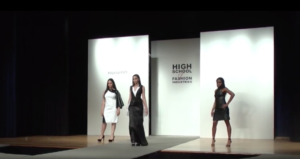 HIGH SCHOOL OF FASHION INDUSTRIES
2017 "Drop The Mic" Fashion show **5:30pm**
$2.00 Per Download (1.5 GB)